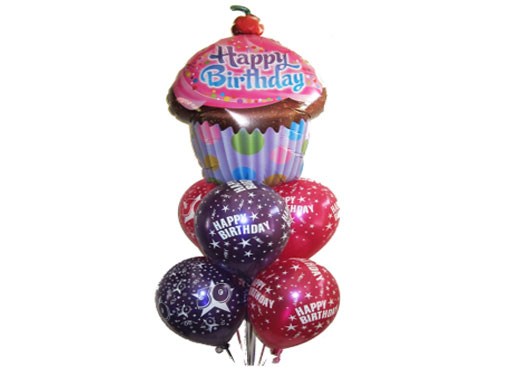 Cup Cake Balloon Bouquet
Price: $65
Buy Now
Product Details
A delicious looking Birthday Cup Cake Balloon with a bunch of print latex balloons. A fun birthday gift for all ages.
Many print designs – You can have "Happy Birthday", "Stars", Hearts", "Polka Dots" or milestone number print latex balloons eg 1 to 9, 13, 16, 18, 21, 30 etc.
The BUY NOW button allows you to order online through access to our sister site www.corporaterewards.com.au. Delivery is a separate cost.