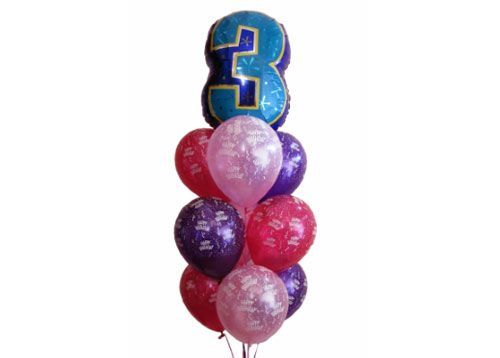 Junior Number Bouquet
Price: $65
Buy Now
Product Details
Celebrate turning 3, or any age from 1 to 9 with this big and bright balloon bouquet. The junior number balloons come in a set colour but you select the colour theme for the 9 latex balloons.
Many Ages – Numbers – This 69 cm number shape balloon comes in numbers 0 to 9. Let us know the number you want.
The BUY NOW button allows you to order online through access to our sister site www.corporaterewards.com.au or give us a call. Delivery is a separate cost.